OKC Exterior Shutters


Call 405-808-2404​

​​
​
​
​Board and Batten
Straight or eyebrow cut
36-47" .......$130​
48-68"........$150
69-84"........$165 ​
​ ​
​


​ ​
Framed Panel...eyebrow
​
​36-47" ........$215​
48-68" ........$225
​69-84 ..........$240



​​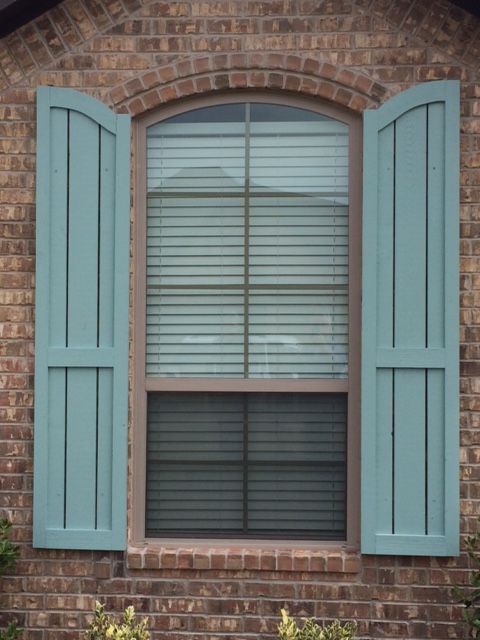 Options for shutters


* Add $30 per set for normal​
​ install on brick. $45 on stone
* Add $20 per set for staining
Note: Cost of your stain/paint is
​ extra​ as its custom to your
​ house, usually about $10 per
​ quart which covers approximately
​ 2 sets of shutters.
​* Add $40 per set for distressing or
glazing. ​​
​​​​​
​

Barn Doors




Due to sizes, wood types, hardware, stain vs. paint, etc. Barn doors vary in price...averaging $440 for 30" door. I build custom, detailed doors that fit and roll right. Hanging these are an art and an effort.

​​
Framed Panel ...​rectangular
​36-47" .......................$185
48-68"........................$195
69-84"........................$225​​
​​​

​

​
* All prices as per set
* Standard shutter ​is 3
​board wide or about 17"
*Additional board $20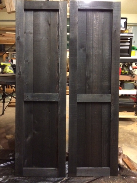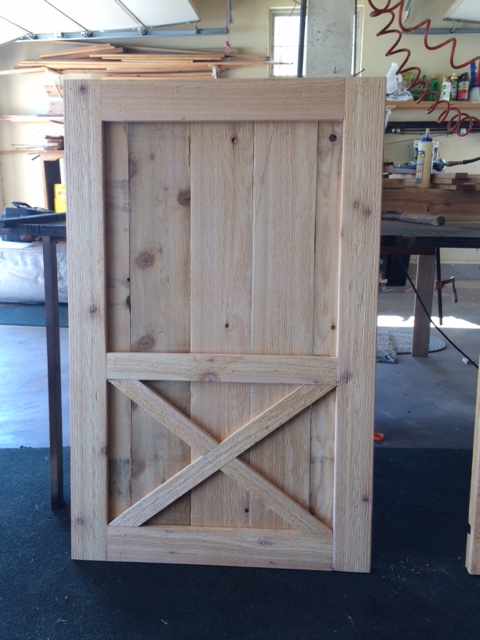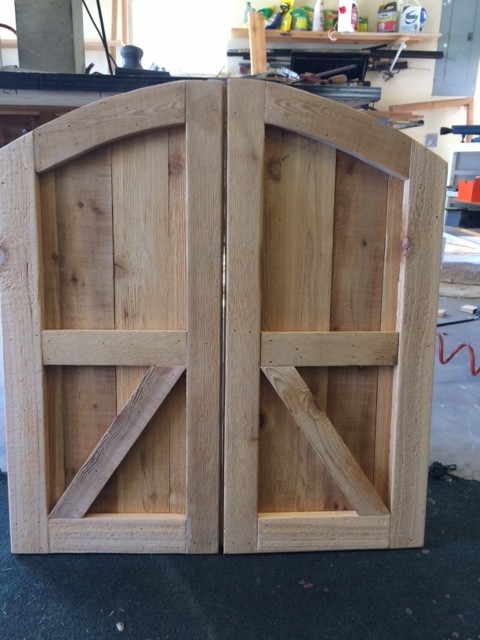 Examples of Board and Batten Style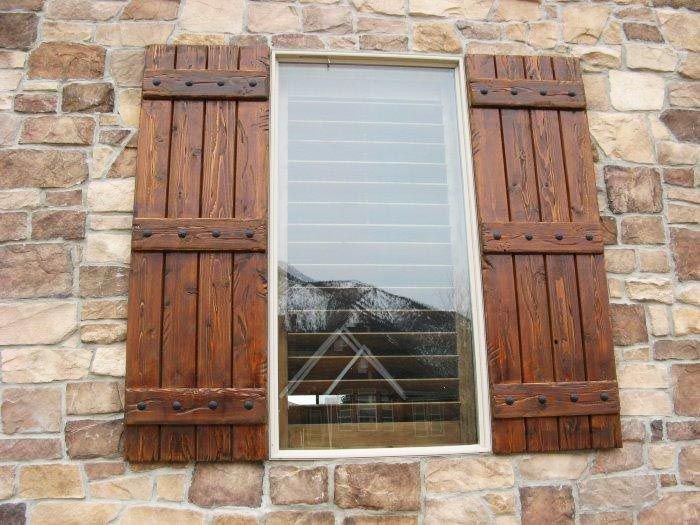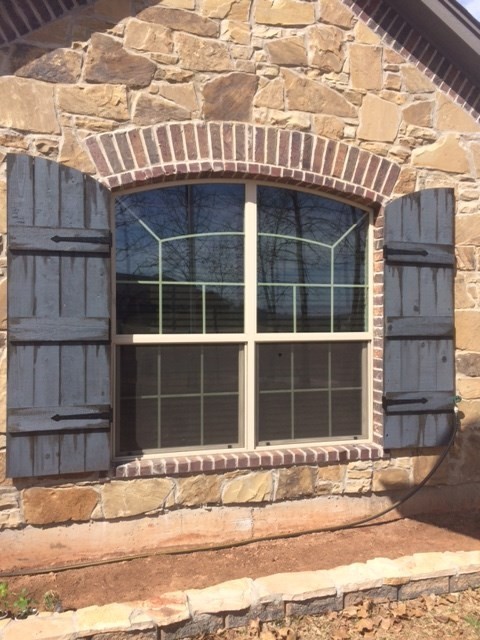 Examples of Framed Panel Styles​