OKC Exterior Shutters and Barn Doors


For custom exterior shutters or barn doors in the Oklahoma City area​ call 405-808-2404
Our Interior barn doors are a focal point in any room where you either want to save door space or just decorate. We make these from your choice of wood and your style. We stain or paint them and

install them in the greater OKC and surrounding area

. Pricing is subject to size, wood selection, distressing, paint vs.stain and hardware.


Things you should know:

​

Don't rely

on online, out of state dealers or local hardware stores for these doors.

1

. They don't install and don't offer expertise in your style, color or needs. We do it start to finish.

Also, word to the wise...
2
.Barn doors are not easy to install and require detailed attention. Each door opening is challenging due to out of square framing, headers or unlevel flooring. Outside Installers don't like to install these doors because the clearances, floors, and jams are imperfect and unpredictably unique.
3
. The max width of local or on line doors are limited to 36" which means your door opening should be a max of 32" for that fit. (In addition to us, most any
​
local dealer is a better option) Okc Barn Doors is your best local option. We can make them modern or "old barn" distressed. I'm pleased to say, we've never had a dissatisfied customer. Call for more information and estimates. 405-808-2404
This is Jeff, (Arcadia Ok) a happy customer with their new satin white barn door matching their existing trim.

This was an off-white with black
​ distressing, which fits any room.
​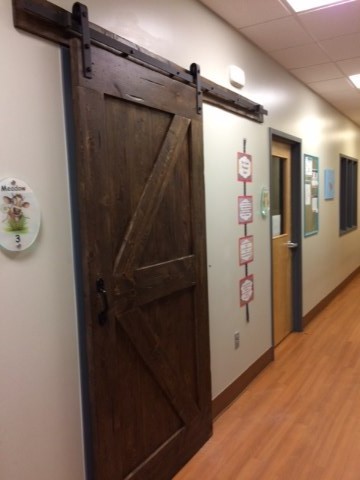 This distressed barn door was installed in the Goddard School of Edmond, Ok. Go see it. See Testimonial page. ​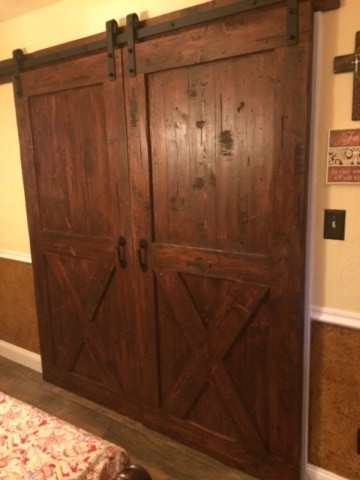 Left: These Red Oak stained, distressed barn doors were just installed at Karla's house in Chandler, Ok. We matched her cabinets perfectly.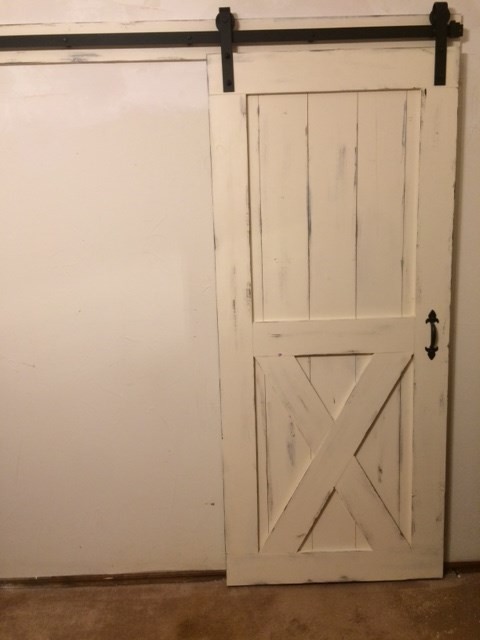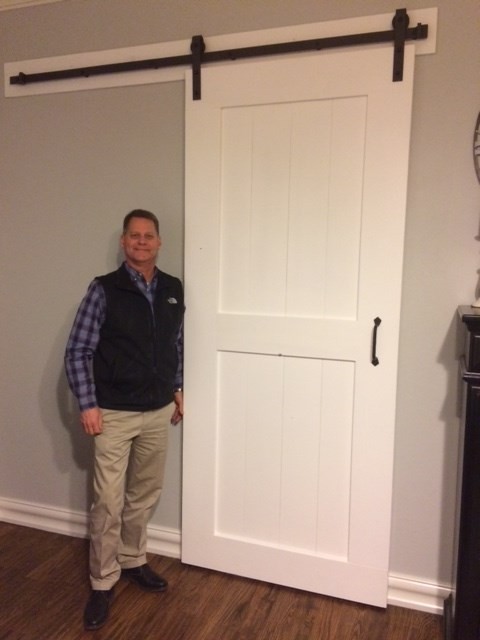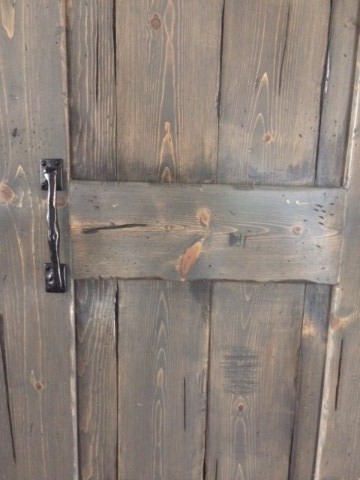 A lot of detail goes into the distressing process to give these doors a very authentic aged look with half the price of real reclaimed lumber. These three doors covered a large opening. Distress wood, with weathered grey and dark distressing, with lacquer finish.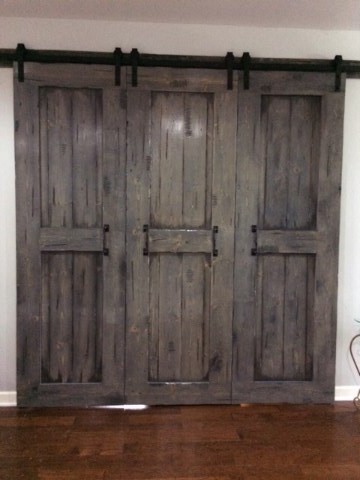 Jeff stands next to his new clean white barn door where we matched paint with his trim.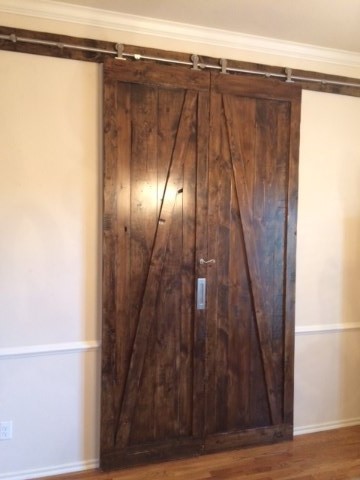 These two distressed wood doors
​are dark walnut over pine. ​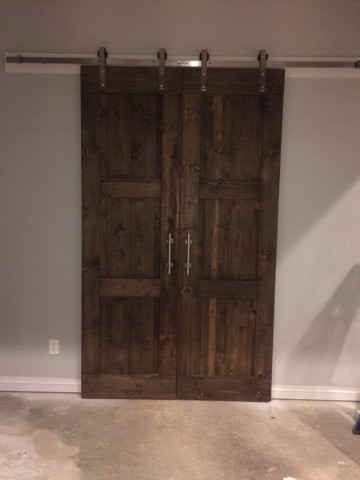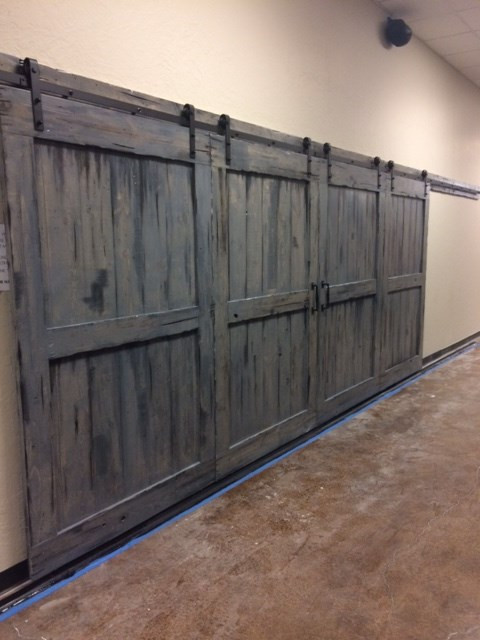 Left: This is a "Quad" set of doors
installed at Harvest Church in
Norman spanning a 16' opening. ​​
Right: These are stained shaker
style doors.